ULOBORI DREAMCATCHER PENDANT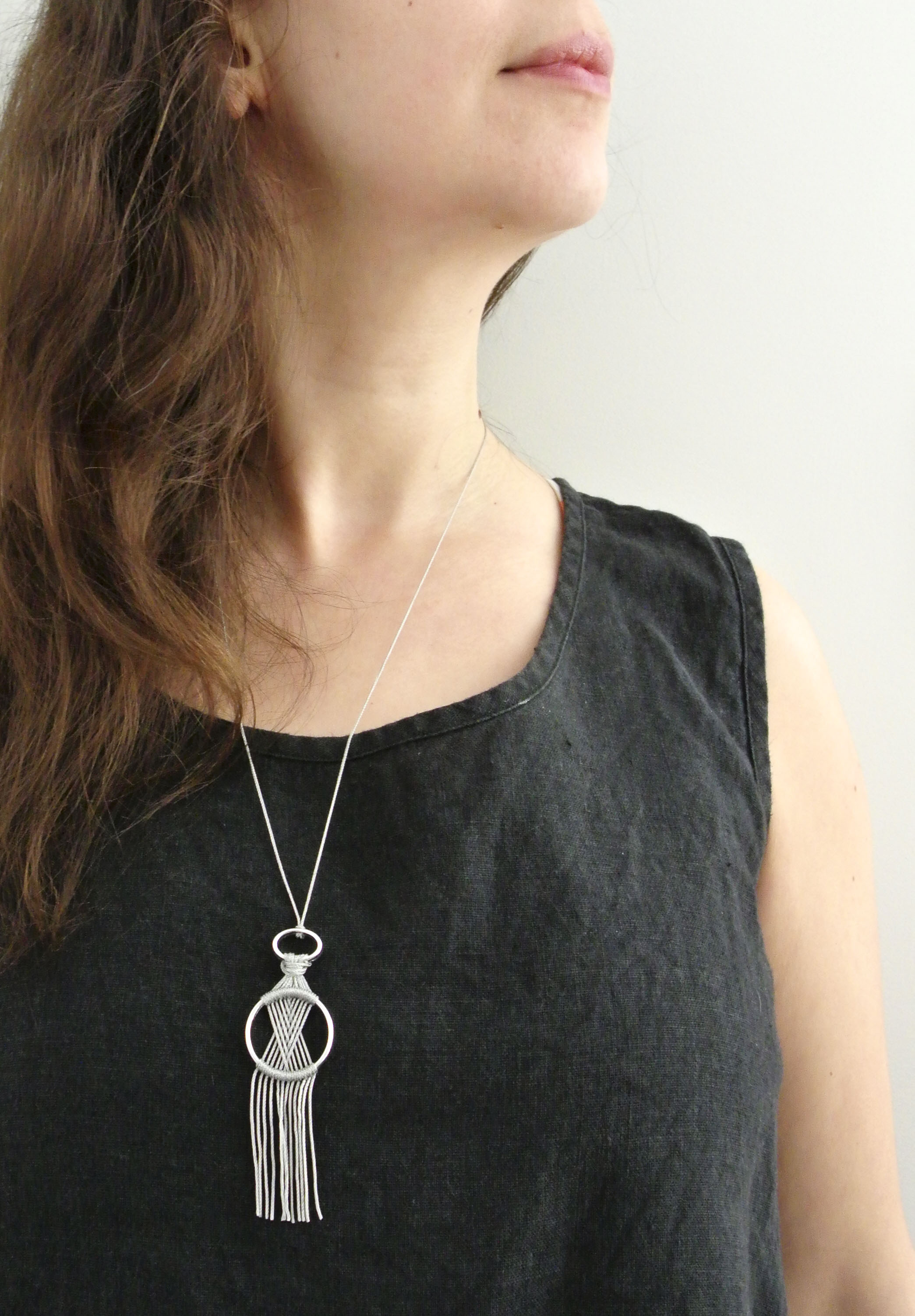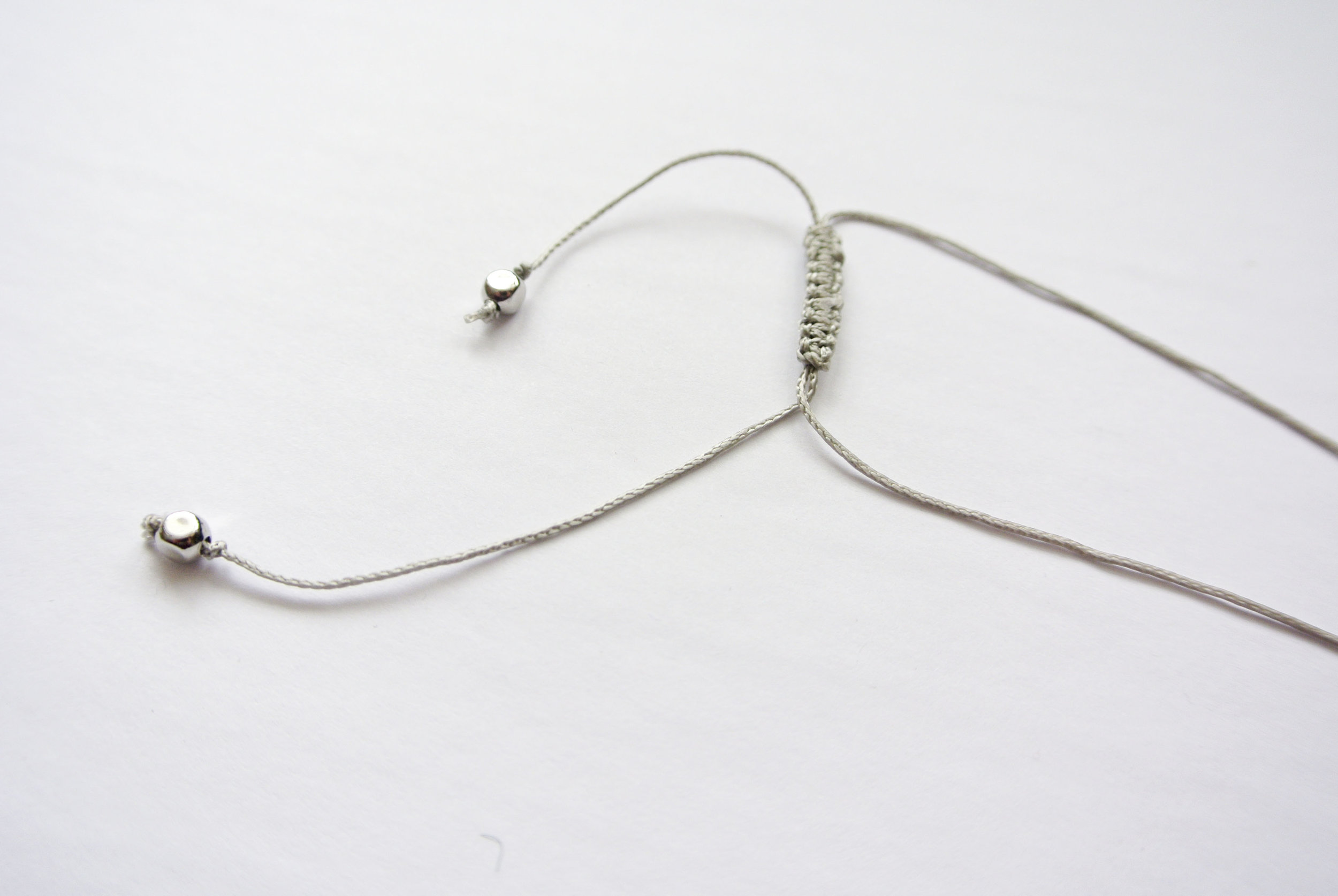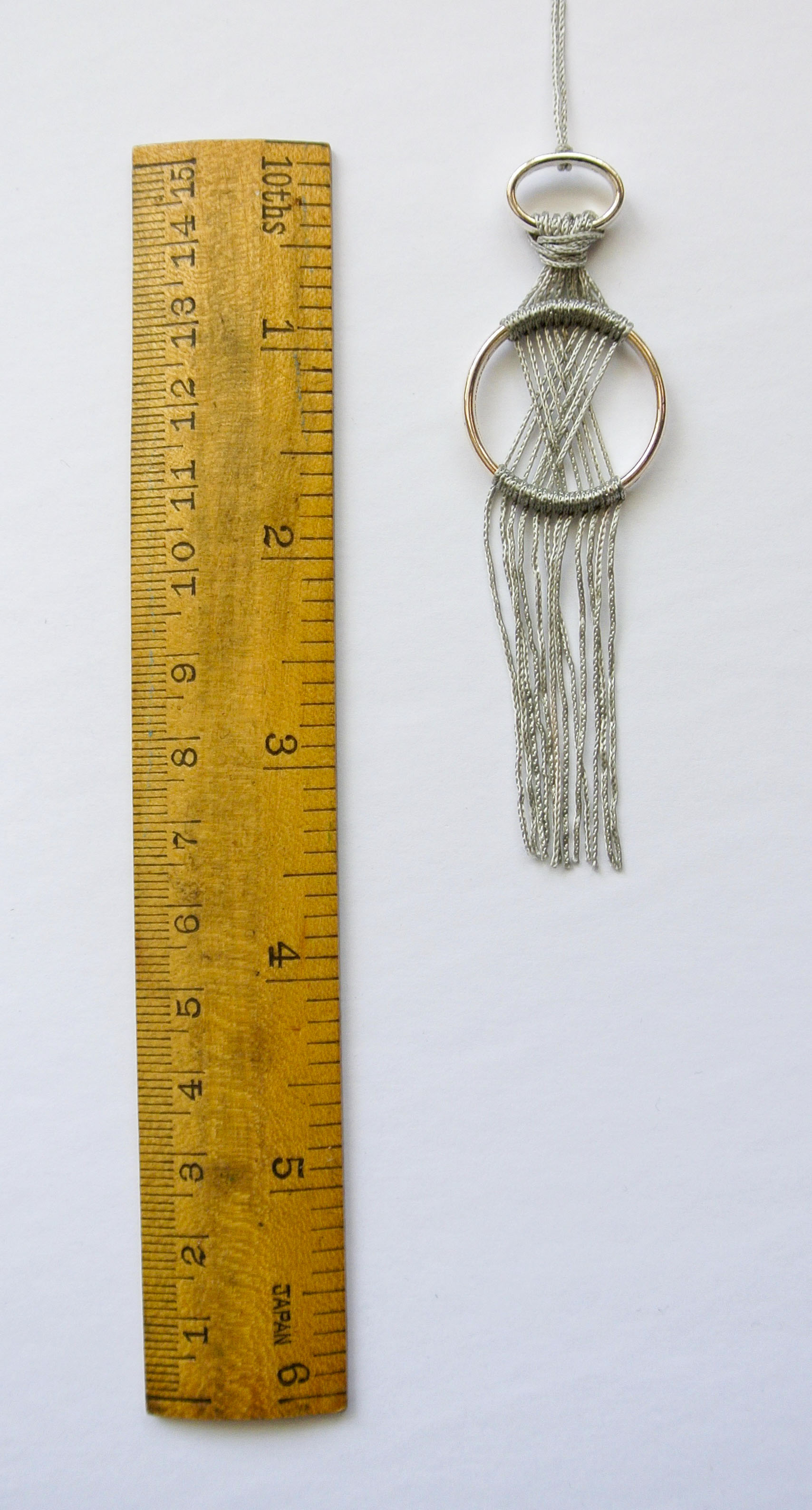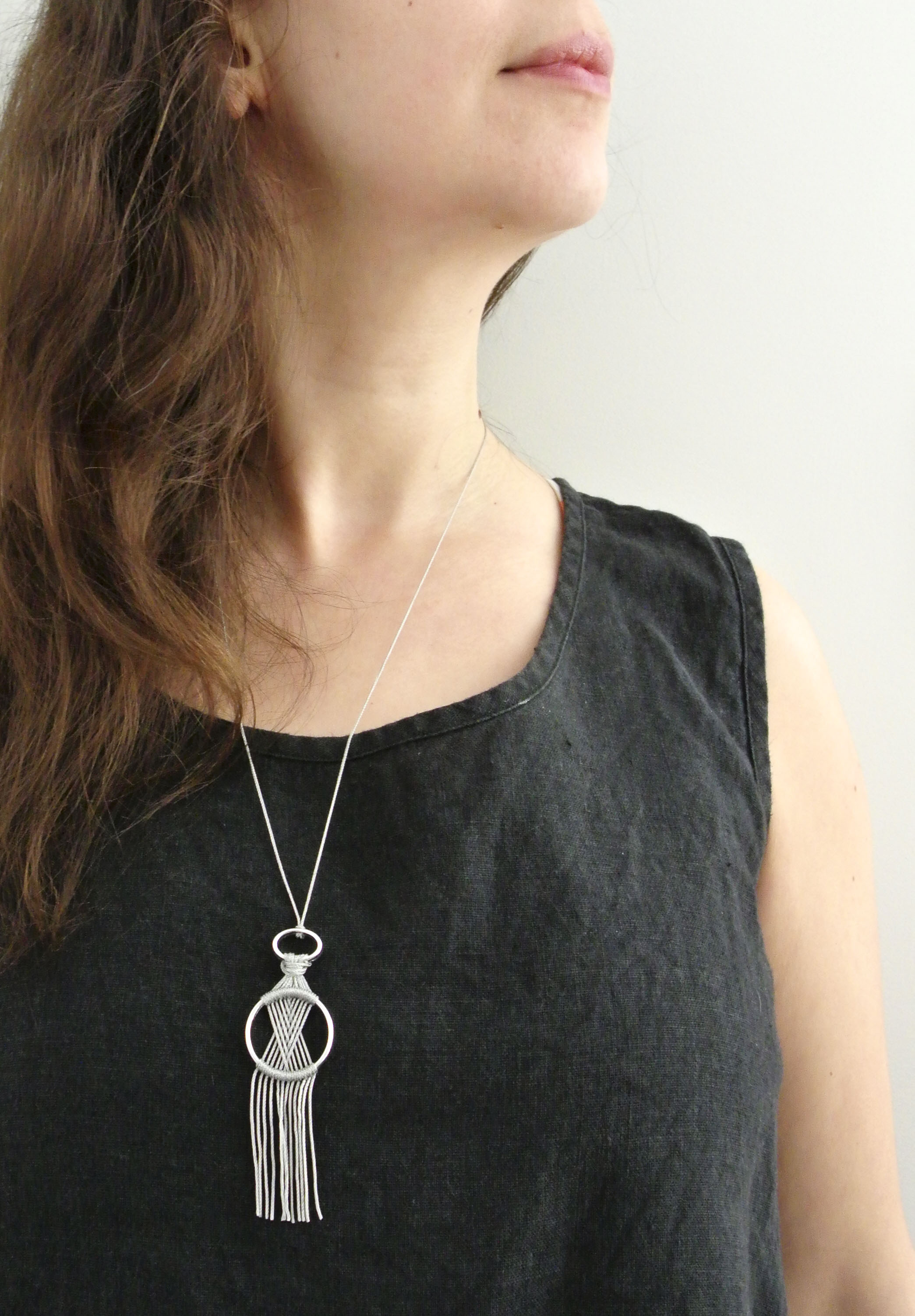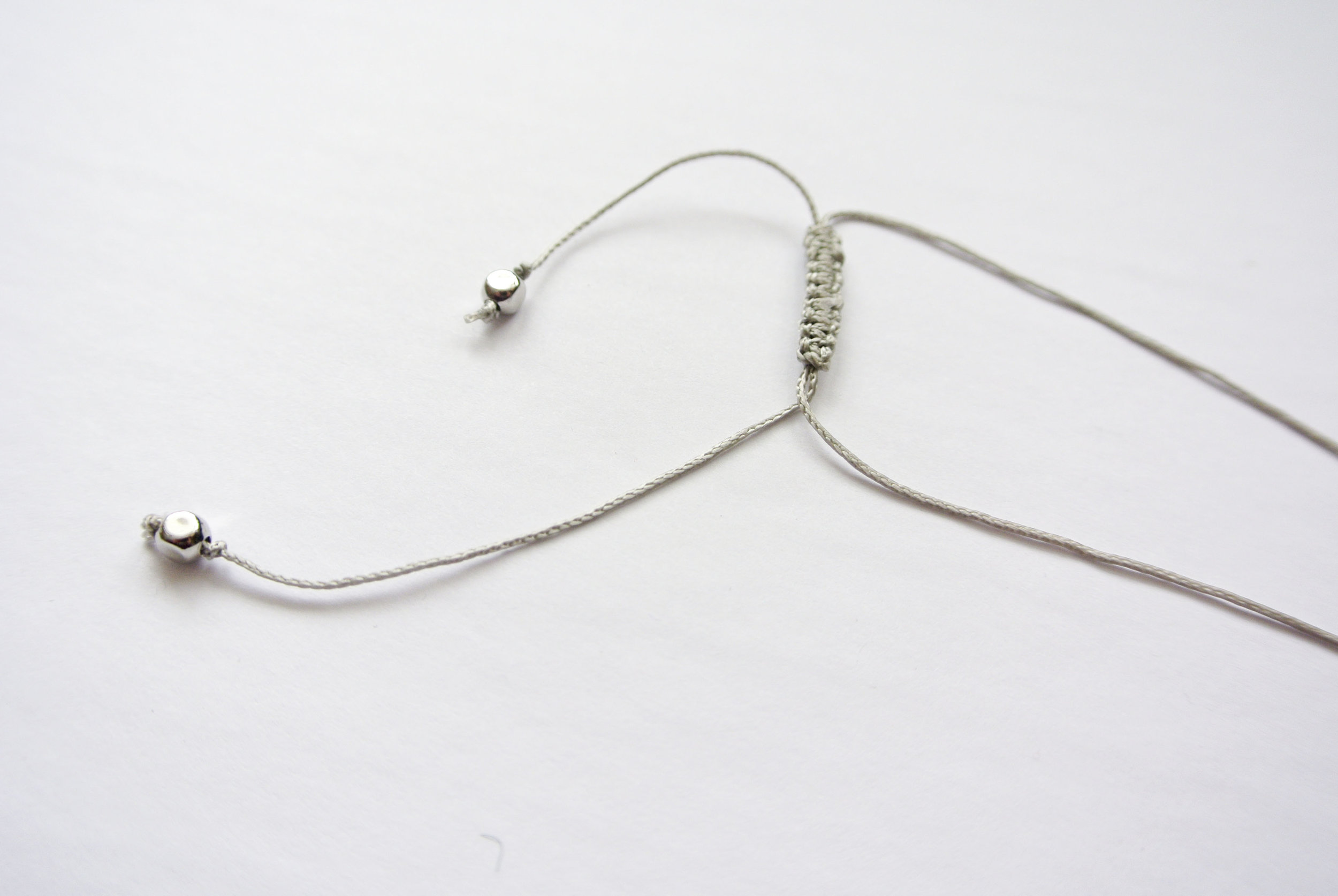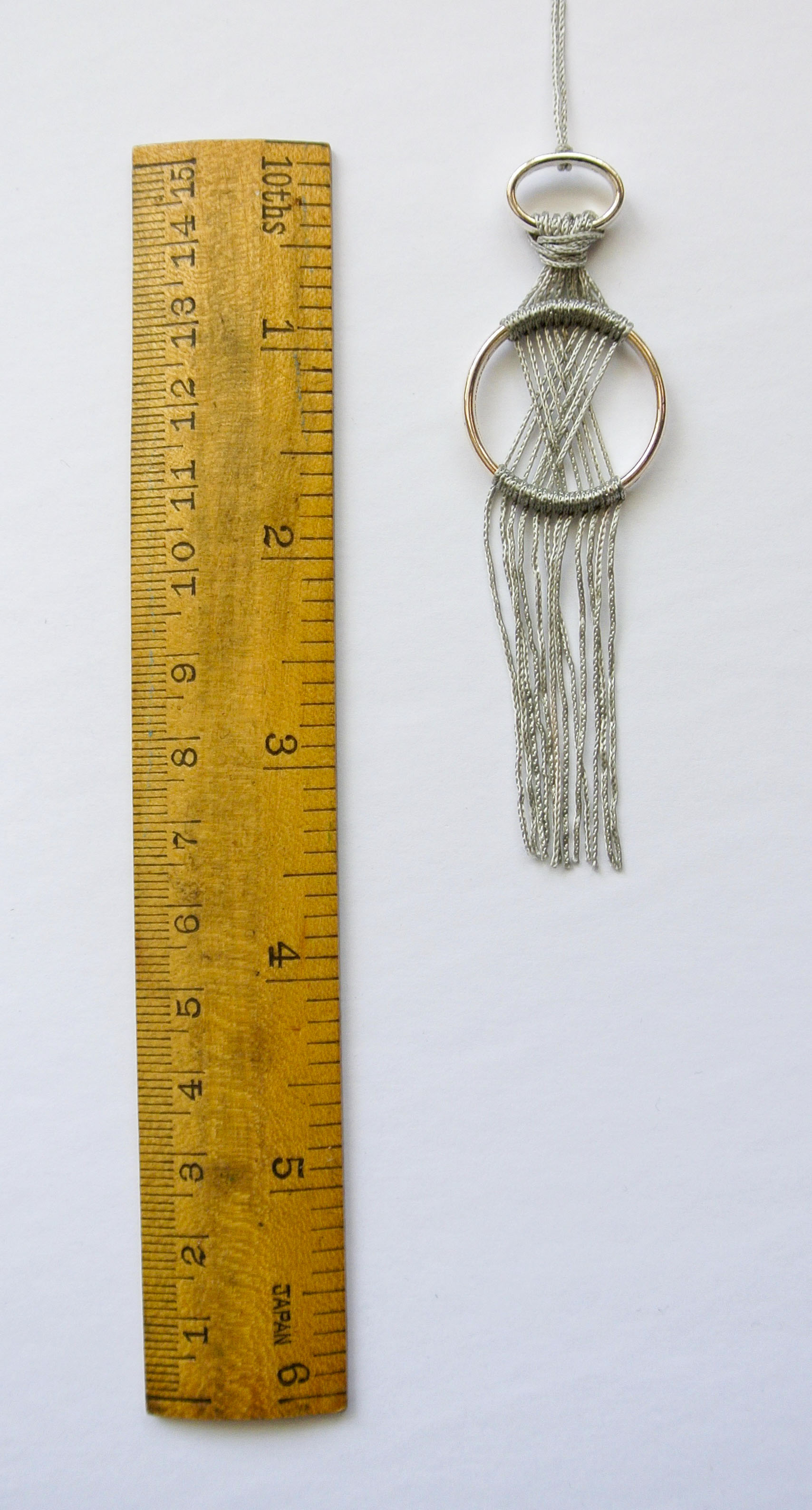 ULOBORI DREAMCATCHER PENDANT
This elegant macramé dreamcatcher pendant is handmade using silk thread and features an adjustable length cord. Its simple design conjures harmony and balance.
Materials: silk, coated brass
Measures: 3" x 1"
Cord Length: adjustable, max. 26" around
Because each piece is made by hand, slight variations in thread coloration, fringe length and cord length may occur.
Inspired by natural textile structures, "Inhabit" is a collection of textile jewelry that takes design cues from spiders, ants, birds, and other organisms that instinctively craft their own dwellings. These pieces explore organic and fluid shapes inherent in intuitive macramé knotting. The names of each piece are borrowed from the roots of latin words for different types of spiders.
For more about this collection, please click here.