BOM MORI LACE EARRINGS (SILVER)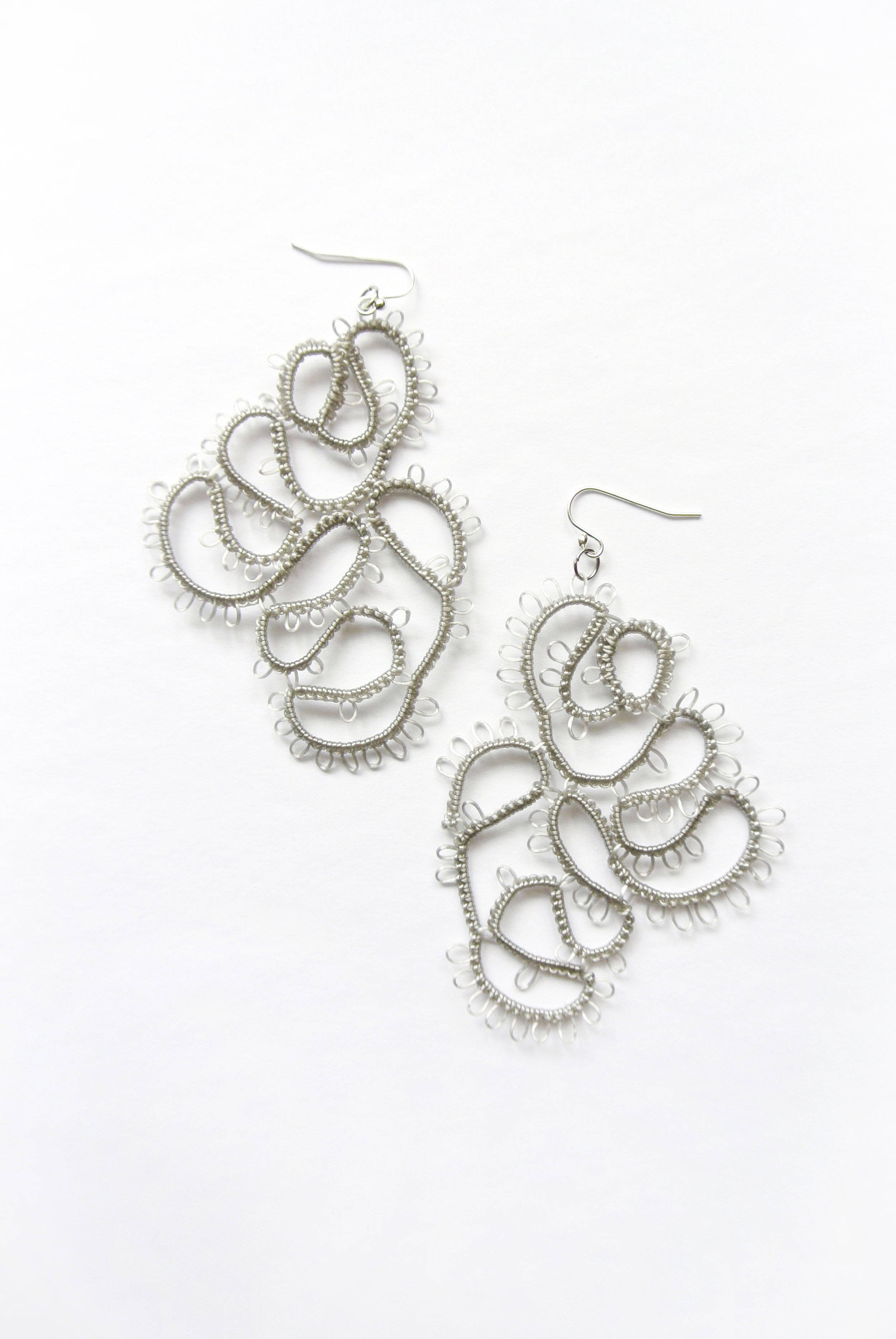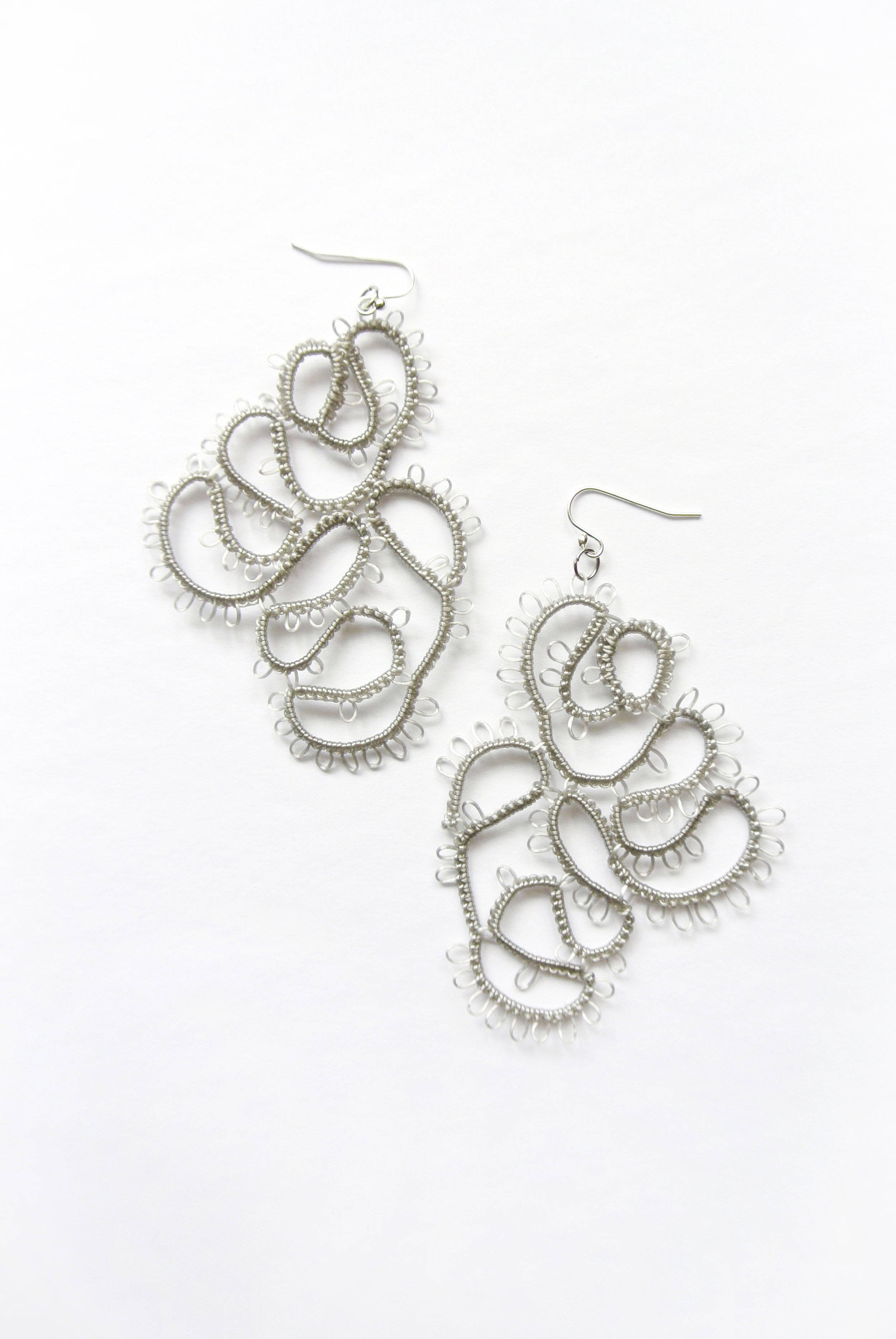 BOM MORI LACE EARRINGS (SILVER)
These delicate, yet durable earrings are handmade with PVC coated filament. Tatting is a traditional lace making technique, but here it has been used in an unconventional way, allowing an organic shape emerge from the repetition of creating knots.
Materials: PVC coated filament, sterling silver earring wire, stainless steel jump ring
Dimensions: 2.25" long x 1.75" wide
Because each piece is made by hand there may be some slight variation in size.